ITEKT LIQUID GLASS PROTECTION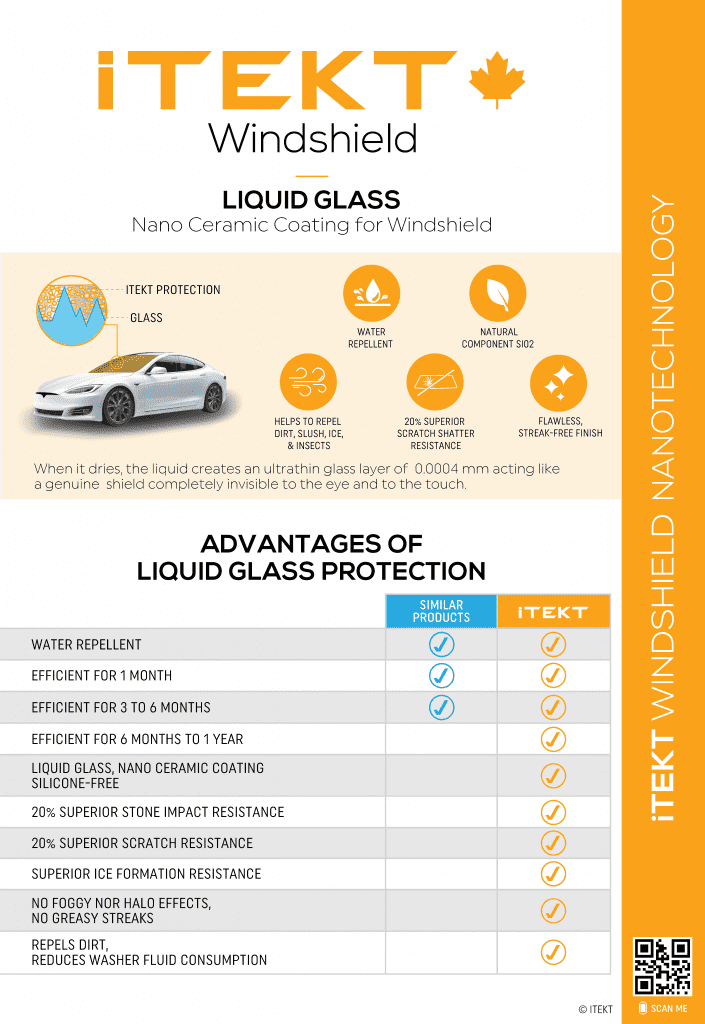 The Science: ITEKT Liquid Protection Nanotechnology
Boulevard Auto Glass is proud to offer ITEKT Liquid Glass Protection to our customers. This innovative product uses nanotechnology to create an ultra-thin layer of glass. This layer of glass acts as a genuine shield on your vehicle's glass surfaces.
The main ingredient in ITEKT Liquid Glass is sand and silicon dioxide (SiO2). The sand is compressed at the molecular level, and when the liquid dries, it creates an ultra-thin layer of glass measuring just 0.0004 mm in thickness. This layer is completely invisible to the eye and to the touch. However, it is the most flexible and resistant protection on the market! It perfectly bonds with the screen of your glass, providing exceptional protection against scratches, cracks, and other forms of damage. 
ITEKT Liquid Glass Protection is also composed of natural ingredients, making it safe for the environment. At Boulevard Auto Glass, we can complete an ITEKT Liquid Glass Protection application in less than 30 minutes. Call us today to schedule your appointment!
Learn More:
To learn more about ITEKT Liquid Glass Protection, visit the ITEKT YouTube channel. On their YouTube you can find additional information and demonstrations of this innovative product. We believe that ITEKT Liquid Glass Protection is the best choice for protecting your vehicle's glass surfaces, and we are confident that it will exceed your expectations.