ABOUT BOULEVARD AUTO GLASS
Your #1 Choice For Windshield Replacement and Rock Chip Repair in Calgary, AB
Boulevard Auto Glass Calgary is an Alberta-owned and operated business that offers auto glass repair and replacement on all makes and models of vehicles; including cars, trucks, semi-trucks, RVs, and industrial Equipment.
We provide in-shop or onsite auto glass replacement from 8:00 am to 5:30 pm Monday to Friday and 9:00 am to 3:00 pm on Saturdays. Come in today and we can have your windshield repaired or replaced in no time!
Don't wait any longer and come into Boulevard Auto Glass today for your windshield replacement or windshield repair. All rock chips are walk-ins with no appointment necessary, and if you need a windshield replacement then you can get a quote and book your appointment for either in-shop or mobile service!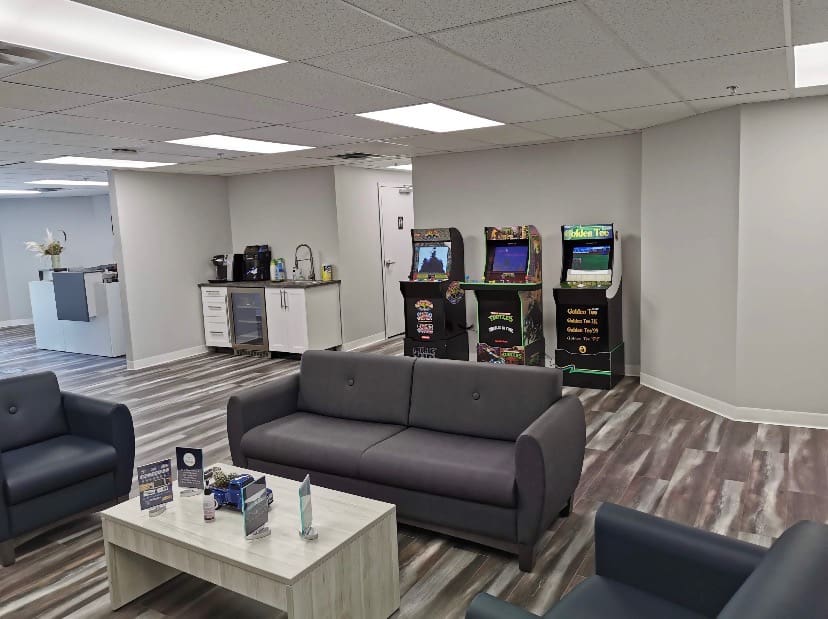 Our Modern Customer Lounge
We are conveniently located just off of Blackfoot and Glenmore Trail, with quick easy access to Chinook Centre and the C-Train. Customers that decide to wait for the duration of their appointment, can relax in our modern customer lounge. Our lounge consists of our children's play area, customer coffee station, and free Wi-Fi. Additionally, we have Netflix, Disney Plus, and other streaming services available. We encourage our customers to put their feet up and make themselves at home while waiting.
Why We Are The Best Auto Glass Calgary
Boulevard Auto Glass has built a foundation based on training, quality control and customer service. We believe these core values are the key to our success. For this reason we have designed an Industry exclusive Training Program. This program focuses strictly on the highest quality of workmanship and vehicle care.
Being in possession of your vehicle is something we take seriously, which is why we have also introduced an Inspection Process unique to Boulevard Auto Glass. This process assists in providing our clients with the highest level of comfortability when the time comes to hand over their keys.